The design aim behind the Cadenza model was to produce a compact floor standing loudspeaker that is non critical in its placement within a living room environment regarding optical and acoustical needs. The Cadenza is based on the timeless design of the AudiaZ ETA, but with a bigger cabinet allowing bigger woofers to be used.
The accuton midrange from their cell-line needs a special designed metal mounting frame to be fixed in the cabinet.   This mounting frame shape adapts to the dynamic form of the front baffle to create a unique design solution only found in AudiaZ speakers.
The Cadenza is suited for medium sized listening rooms.
The combination of a heavily braced multiplex cabinet, the best available crossover parts, a specially designed solid silver core e-Teflon cable in the "Silver edition", and the best drivers available on the market have allowed AudiaZ to develop an ultimate speaker with extraordinary sound capabilities. An exact soundstage with precision and tonal balance being the reward.
The new Cadenza reviewed            by HifiStatement
                                                             by fairaudio
                                                             by 6moons
                                                             by LowBeats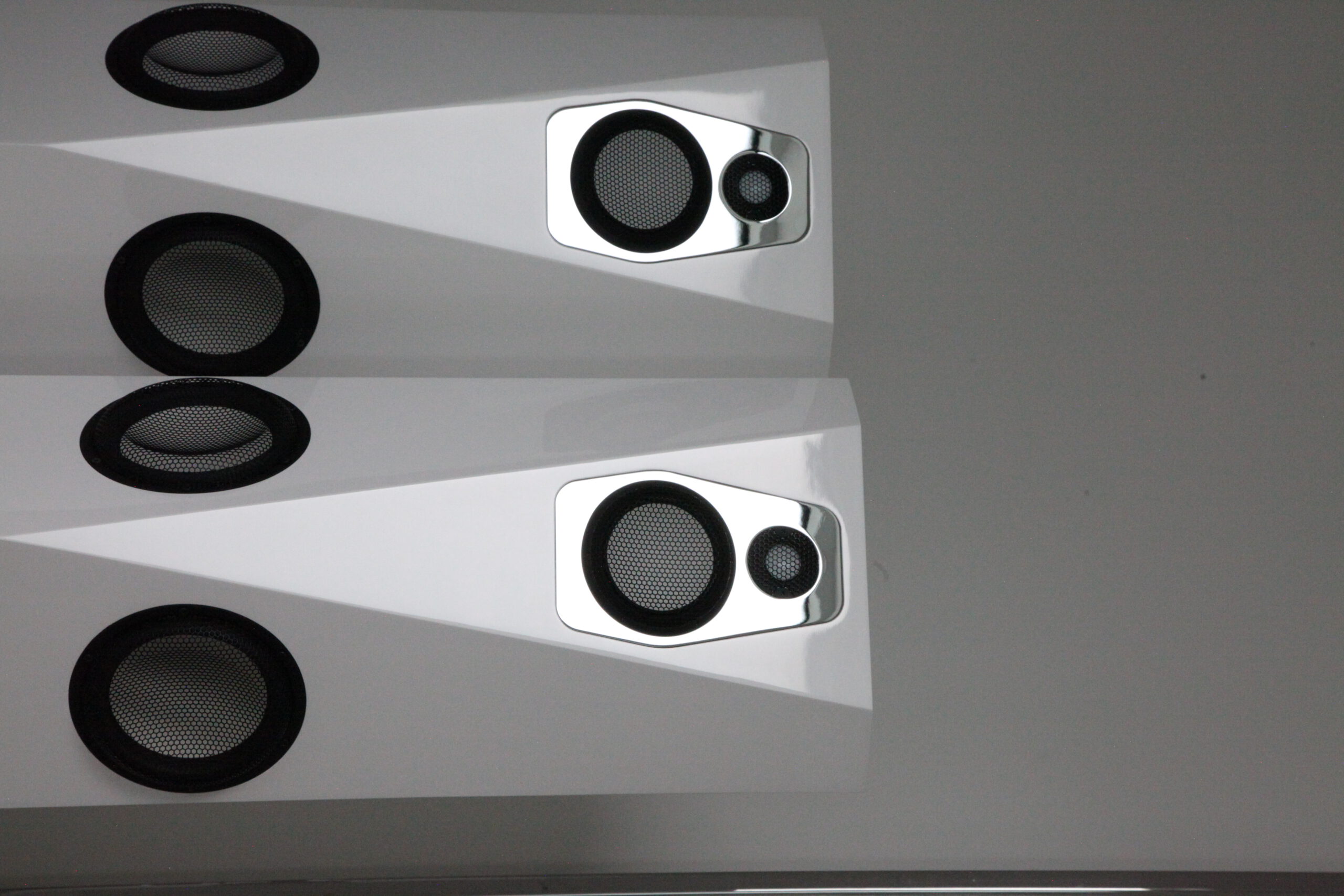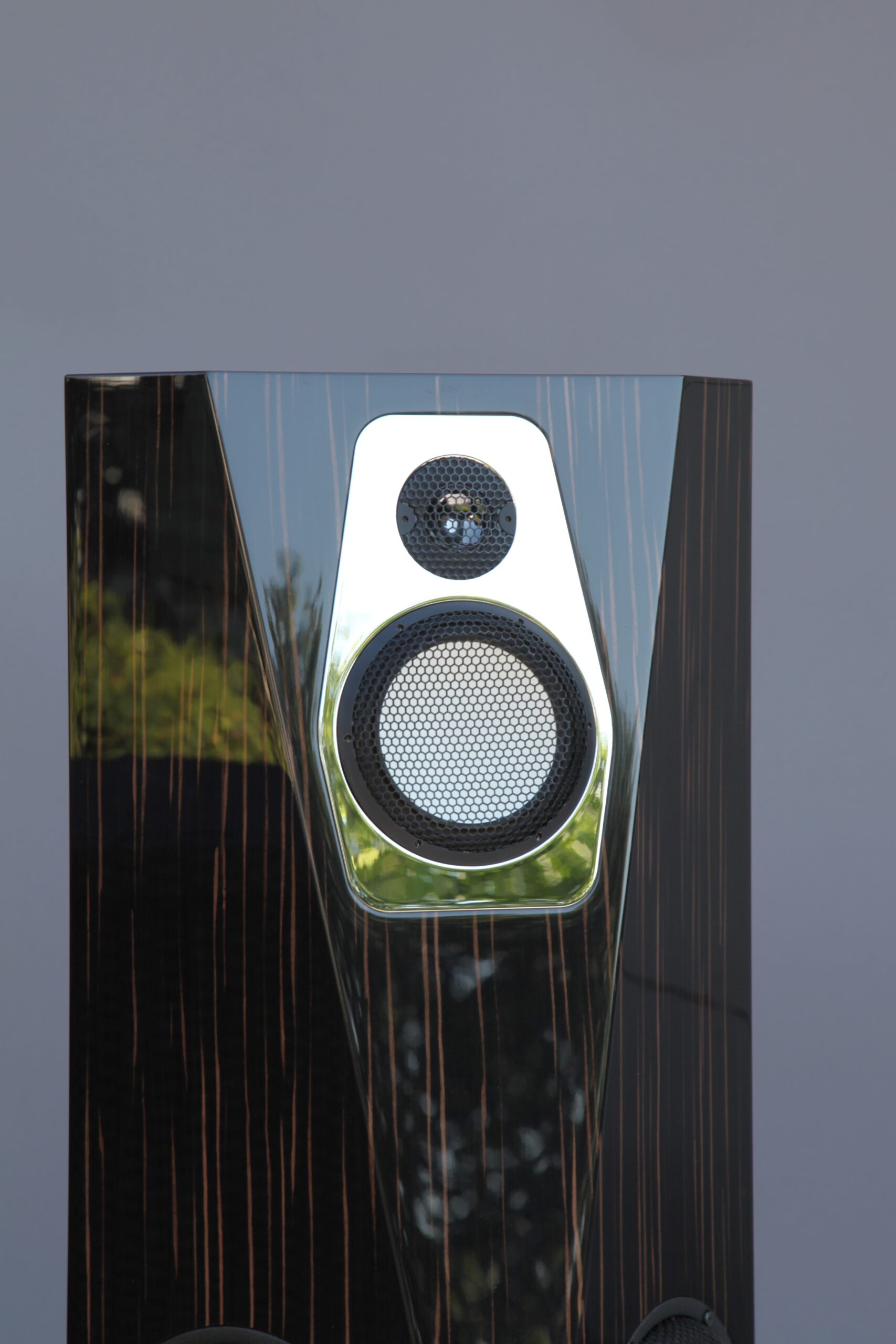 "The AudiaZ projects a wide and exact soundstage, is easy to integrate into the living environment and is in another league to nearly all its competitors in regards to its detailed resolution and the ease of reproduction.
You get lost in the music, opening new dimensions."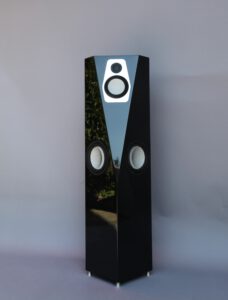 Silver Edition
All internal cables from the terminal plugs to the crossover and to all drivers are made from pure silver with GORE extruded teflon dielectric.
Diamond Edition
The Diamond Edition uses a 30 mm Diamond tweeter. The foil capacitor for the tweeter is made of pure massive silver foil, the cables to the tweeter are made from solid core silver-gold wire.
Set up
 3 way, Bassreflex
Drive units
 tweeter   30 mm ceramic or 30 mm diamond
 
 midrange 100mm ceramic membrane
 
 Bass    2x 173 mm, ceramic membrane
Sensitivity
 87,5 dB/W/m
Frequency Response
 29 Hz to 40 kHz
Input Impedance
 4 Ohm
Recommendet amp   
 from 50 Watt Class A
Binding posts
 WBT Pole terminals 0702 or by order 0710Ag
Dimensions
 width 244mm
 
 hight 1120mm
 
 depth 244mm
Design

pearlgloss black, pearlgloss white,

golden ebony highgloss

Silver Edition

Diamond Edition